so its been few days, but it has been hard to update my blog. We finally leave Lima and also our guides as they managed to miss the bus getting our tickets. Luckily another tour guide was on from the same company so he looked after us. after changing bus we catch a little bus to our hotel, passing what i can only describe as the worst smell in the world, a fish powder factory. also on route we pass an air base, with no fencing, which is strange as most other industry is heavily guarded, just notthe military.

we arrived to our first stop, paracass, a little fishing village which has become a tourist haven due to its proximity to the ballestas islands, which is a nature reserve we go to. as for tonight we eat on the seafront with the sunsetting over the pacific.

at night rudely awaken by a party with fireworks at 2am, decide to look for ear plugs but in darkness i struggle, so vow to move them to somewhere memorable tomorrow.

next morning we have an early start for desayuno (breakfast) at 7 as we need to get boat at 8, we assume that a little ferry will be taking us, but this 30 seater speed boat turns up, and we motor off into the pacific. first stopis a factory island with lots of pelicans, then we spot our first cormorant, which is going to be a common sight, we then see our first Nasca line in the cliff face about 100m tall and a bit like the giant horse in the uk.

our driver revs his engines as we hit open water and we speed out to the islands.these two islands, hold 1000s of birds,also tiny Humbolt Penquins and sea lions, all of which we see a plenty. then on the way back we are treated to a rare sight of 100000s of birds in aline landing besides us to wash themselves. it is a truely amasing spectacle.

after reaching land we head off towards Nazca, passing the lunar llike landscape as we go. First stop is a winnery and Pisco distillery where we get a tour and taster session. the pisco isthe local spirt, similar in production to brandy but more like grappa in taste.

we reach lunch at a oasis in the desert and sit down to dinner to the backdrop of 80s rock. aftert lunch we hit the Dune Buggies, these are amazing and drive down near verticle sand dunes. it is scary but amazing funat the same time. we then get a go at sand boarding or rather sand sledging. this is fun but i think most peoplewant back in the buggies, especially as we have a nuts driver.

back on out bus again to Nazca, home of the lines. we arrive quite late to our rural hotel, lovely quite location, sit downto an average dinner of fried chicken and then go off to bar to play some table football where someof the players dont spin and a peruvian game of toad where you have to throw some coins into a hole from a distance, i seemto be better the further away i stand.

anyway offto bed,
Powered by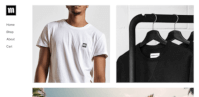 Create your own unique website with customizable templates.